Amy Andersson, Rīgas Doma meiteņu koris TIARA, LNSO "Women Warriors: The Voices of Change"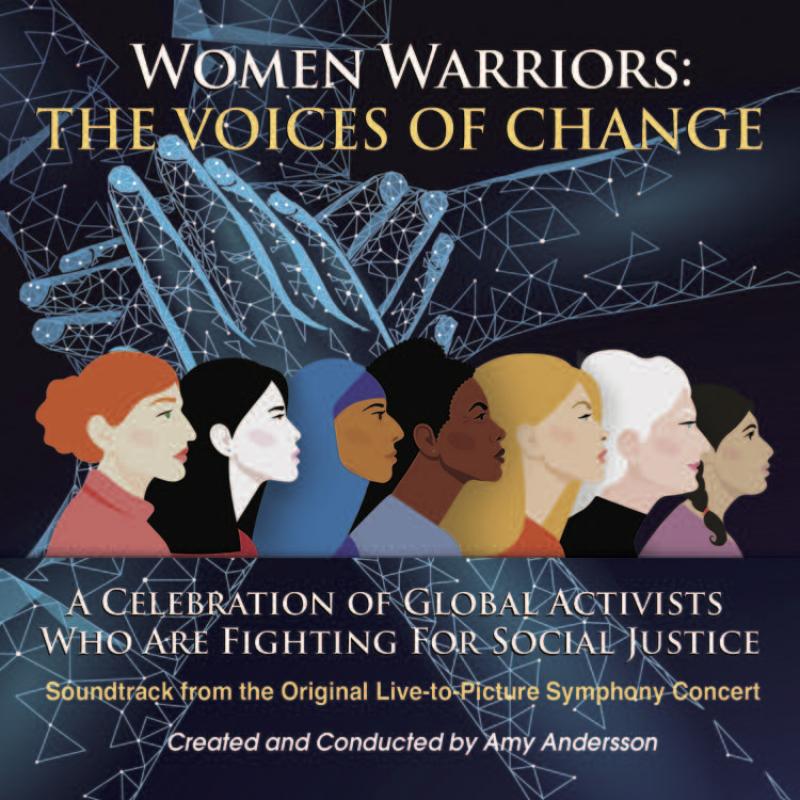 WOMEN WARRIORS: THE VOICES OF CHANGE idejas autore un producente ir diriģente Eimija Andersone (Amy Andersson).
Albuma ierakstu producēja: Amy Andersson, Mark Mattson, Lolita Ritmanis
Ieraksts veikts Rīgā, Latvijas Radio 1.studijā un Rīgas Reformātu baznīcā 2020.gada februārī
Ierakstā piedalījās: Rīgas Doma meiteņu koris "Tiara", diriģente Aira Birziņa, Latvijas Nacionālais Simfoniskais orķestris, Latvijas Nacionālās operas un baleta orķestris, Liepājas Simfoniskais orķestris, Sinfonietta Rīga, Jāzepa Vītola mūzikas akadēmijas mūziķi un Perpetuum Ritmico.
7.
Hurriyah: Wind In My Hair
14.
He Is Not Coming Back